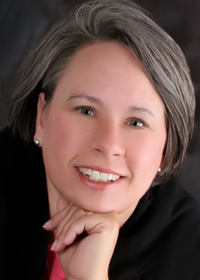 Picture by Stephanie KayeSusan's love affair with books began when she was in the sixth grade and made a bad grade on her report card in math. (She still doesn't like math.) Not allowed to watch TV for the next six weeks until she brought the grade up, she filled her extra time with books.
After her first child was born she gave some thought to writing. But it fell by the wayside after her daughter was born, got pushed even further away when her second son appeared and became out of the question by the time Nick, her final son and fourth baby in five years arrived.
Nick really put a kink into her writing. He was born with a heart defect and had to have a heart transplant when he was only two. It took over three years for life to settle down enough before Susan could even think about writing his story.
Like other wannabee writers, she piddled around with it and nearly talked it to death, that is, until she joined a writing group. One of the all time worse spellers and particularly stinking at grammar, she worked hard, determined to tell Nick's story. After numerous rejections, she finally sold Nick's New Heart.
She also has other books in the works. Her first hand experience and guide book about how she traveled in Europe for a summer with four teenagers is already in market. Right now, she's working on a nonfiction book about her great uncle's experience as a flight surgeon during World War II and also writing romance novels. The current romance is about an Englishman?s castle and the female American engineer hired to repair it.
Susan has been married to Andy for twenty-seven years and they live north of Atlanta. They met at Auburn University, and remain devoted Tiger fans. For the past fourteen years, Susan has been a substitute high school teacher, and that... is another story.
Susan often speaks to nursing groups, civic groups, and high school health classes and to just anyone willing to learn about the importance of organ donation. She has lead workshops on time management, organizing your time, finding the right writer's conference to meet your needs, making rejection work for you, and the art of collaging as a way of picturing your storyline.
She collects decorative apples, loves castles, traveling and cross-stitching; reads voraciously, and wishes wearing hats would come back in vogue. She regards herself as a Number One James Bond fan, has read all the books and seen all the movies on opening night. Her fave is Pierce Brosnon as the best Bond.
Reading is receiving, writing is giving.